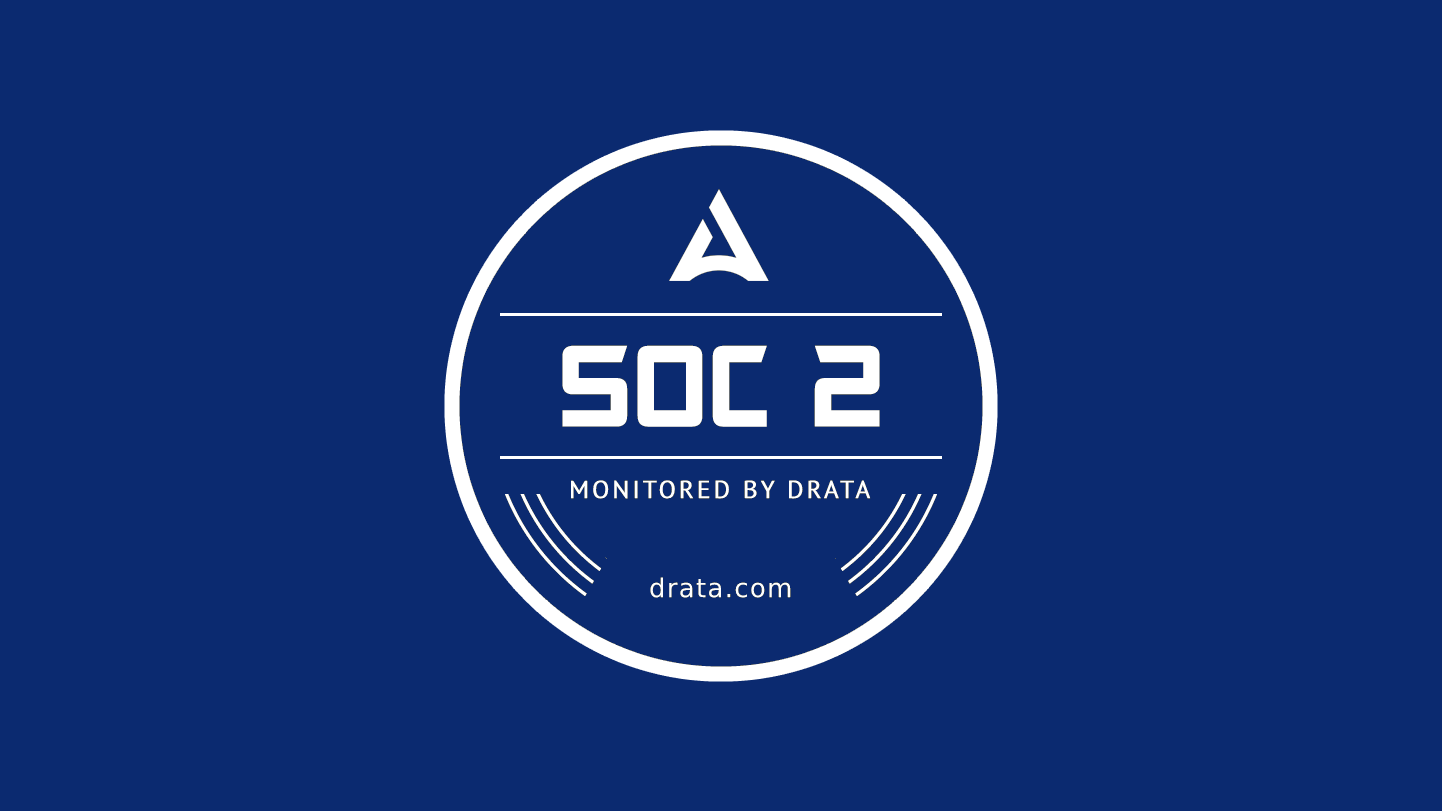 STAGE:

Complete

PROJECTED DONE:

December 2021
STAGE: Complete
PROJECTED DONE: December 2021
We have officially kicked off work on our SOC 2 Certification!
Thanks to the incredible team at Drata as they continue to assist us in our journey towards this major milestone.
Check back for details on our progress. As always, feel free to leave feedback here with any questions and we will follow up with you!