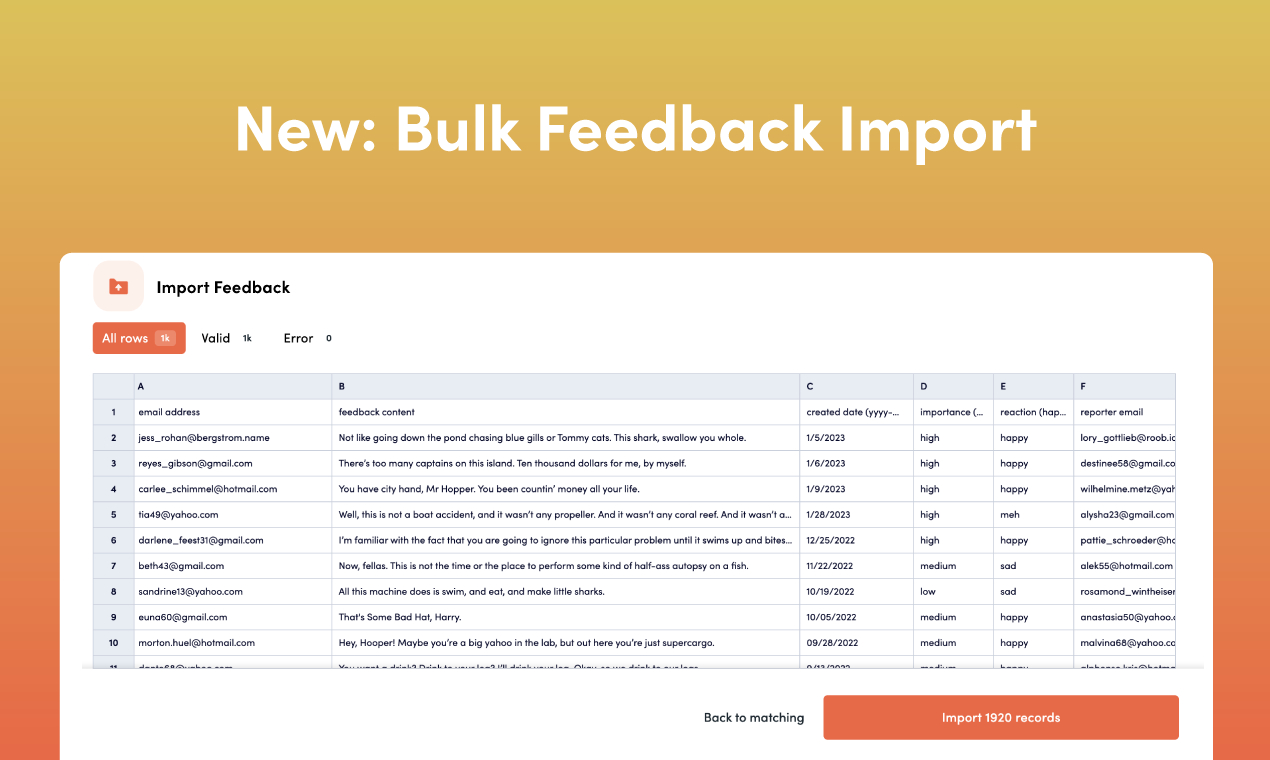 STAGE:

Complete

PROJECTED DONE:

January 2023
Customer insights
Administration
Import feedback and ideas
STAGE: Complete
PROJECTED DONE: January 2023
We're kicking off something we know you're going to love: CSV import for feedback. LaunchNotes has huge advantages when it comes to feedback - Ideas organization, sentiment analysis, and topic modeling, to name a few. But getting started with LaunchNotes for your team's feedback has meant starting from scratch, collecting and importing feedback one piece at a time.
Feedback import will make it easy to import your feedback from another platform! Now when you move to LaunchNotes, you can bring your feedback backlog with you.
Utilizing a simple CSV import, it will be possible to upload large quantities of feedback in seconds.